The truth is, consumers don't do what they say they'll do. Relying on respondents to self-report their product preferences in surveys contributes to the mere 15% success rate of new product launches. Traditional 2D stimuli used in surveys lacks the realism of physical products. And while physical prototypes are ideal and can reduce this Say-Do gap, they're also resource-heavy, time-consuming, and lack the quantitative consumer insights needed for confident decision-making.
Gorilla in the room is an innovative research company specialising in the integration of Augmented Reality (AR) into online surveys to deliver new product research at scale. Together, we recently conducted new product development (NPD) research on coffee machines, applying real-time behavioural data within panel questions for richer insights capable of predicting and diagnosing consumer choice. The primary goal was to share the results of this research, as findings from similar studies are often not published due to the confidential nature of commercially sensitive client projects involving new product development.
In this study, the challenge was to provide respondents with products they could see and interact with in a real-world context. Pack tests for consumer-packaged goods require consumer insight into artwork, shape, recycling information, labelling regulations, and unboxing experiences.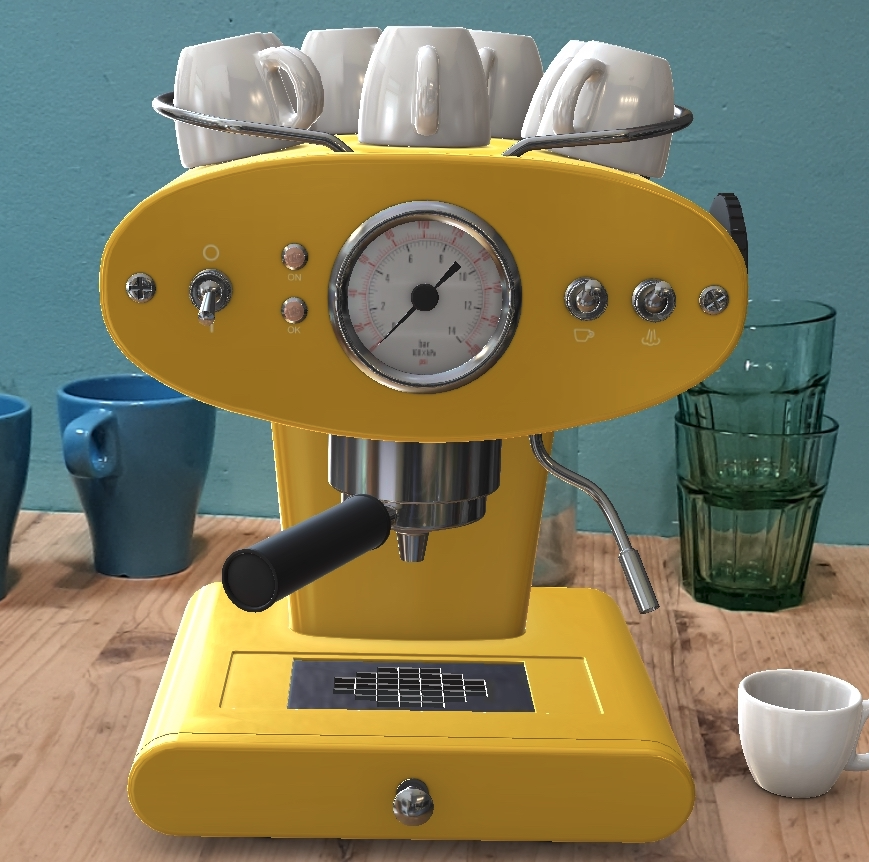 Using Gorilla in the room's technology, we created three AR coffee machines and seamlessly integrated the AR stimulus into a standard online survey. Coffee machines are familiar products to many, and therefore, are able to represent the range of product categories using AR products in consumer research, from durable goods in the consumer-packaged goods sector to non-durable products in home appliances, electronics, and medical sectors.
We recruited UK respondents and invited them to explore each product via a smart device in their own homes. This enabled respondents to view the products from various angles,
place them on their kitchen counters, and thoroughly explore the different product features. Subsequently, they were asked to state which product they would buy, and provide feedback on their experience of using AR in the study.
This provided a wealth of behavioural data of respondent's interactions with the AR products, captured by Gorilla in the room's Product Innovation Platform. Powered by System 1 technology, the platform utilised AR to analyse real-time respondent behaviour, interpreting thousands of data points to predict and diagnose consumer preferences and choices.
92% of respondents rated AR as more enjoyable than typical product images in research.
88% of respondents rated AR as being helpful in understanding the new packaging concepts.
Respondents rated a 9.0 average on the question: "On a scale of 1 to 10, how interested would you be in participating in more surveys involving AR?" 98% rated 6.0 or above.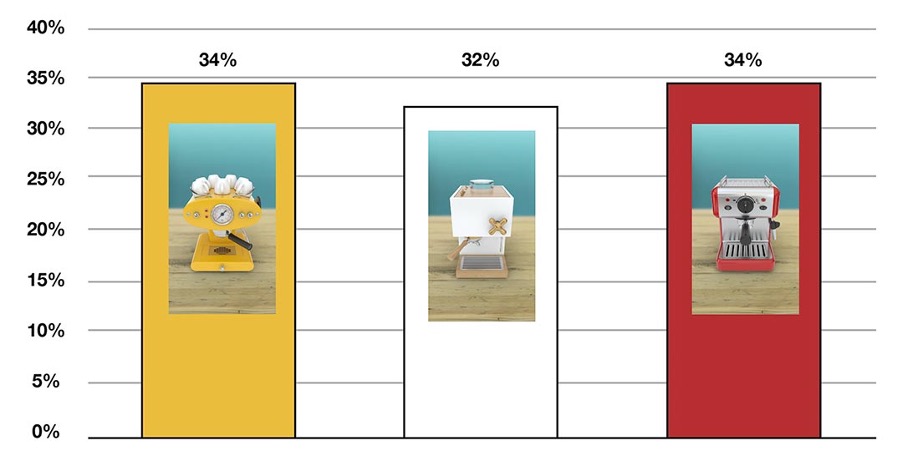 Combining reported, observed data with traditional survey questions, there was no clear preference among the three coffee machines.
However, the behavioural data revealed two key insights. Firstly, the observational data illuminated the reasons behind respondent decisions and choices made for each product. Secondly, by examining accepted and rejected products, it became apparent that respondents treated their chosen machine differently from the ones they rejected.
Through an analysis of complex behavioural sets, we pinpointed three decision-making metrics:
Interest People paid more attention to the red coffee machine compared to the other options.

Engagement The red and white machines elicited higher levels of engagement than the yellow machine.

Exploration The red machine was explored more thoroughly than the others.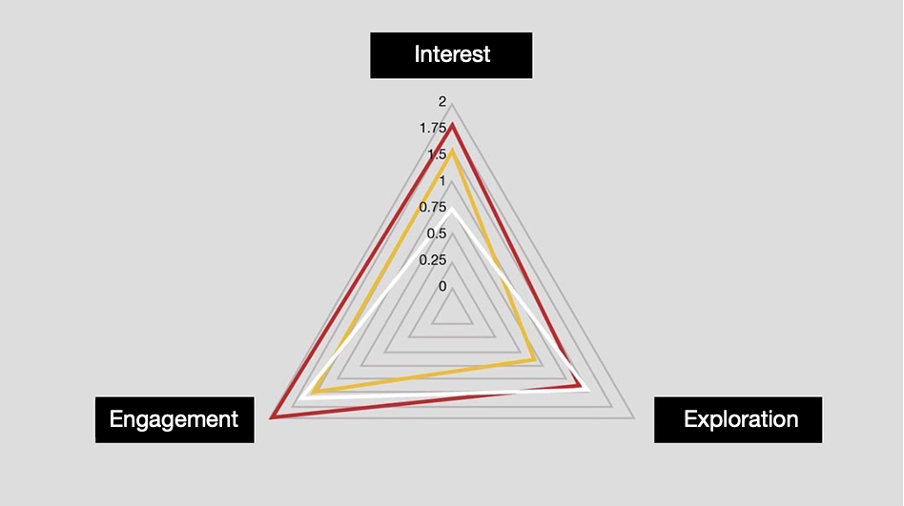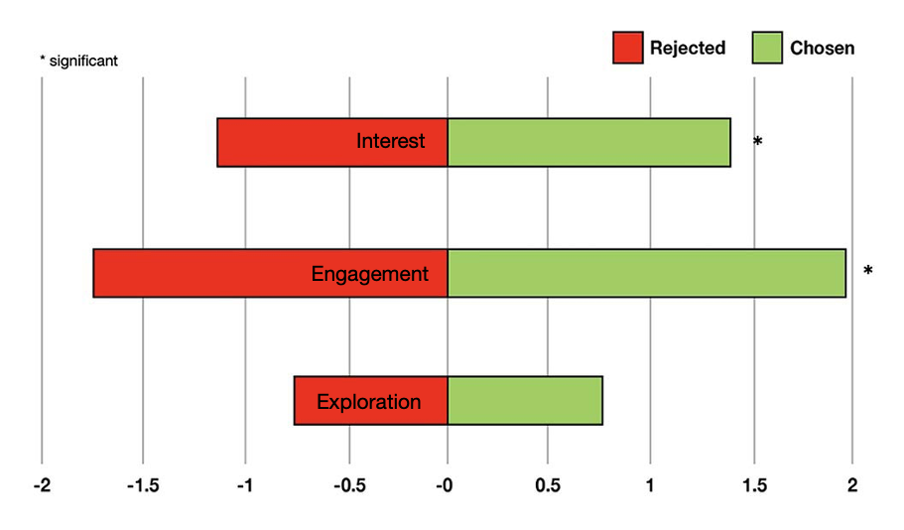 The yellow machine, whether chosen or rejected for its aesthetics, was easily understood at the first glance, and therefore, was engaged with the least. The white machine, while less intriguing, was quickly comprehended, appealing to those seeking simplicity.
The red machine sparked the most interest and was investigated more than the other designs. 
This made the red machine the optimum product to launch due to the high level of consumer confidence and satisfaction in the purchasing decision.
AR products and behavioural insights shed light on consumer motivations and help in predicting preferences. Subsequent studies have accurately and effectively gauged choices, enabling our clients to understand consumer preferences and make informed decisions.
Gorilla in the room (GTR) commissioned this piece of research with Yonder Data Solutions. For the data collection, we used our proprietary Y Live panel in the UK. We scripted and hosted the survey, seamlessly integrating GTR's AR technology within it. The subsequent analysis was conducted by GTR.