Market research dashboards are much more than static charts and infographics – they are powerful tools for developing your business' strategy. In fact, there's no limit to the kind of data or research results that can be visualised in a dashboard. 
A segmentation study is just one type of research approach that can be used to create a dashboard. Segmentation dashboards combine and visualise all your consumer data in one place, allowing you to discover new insights about your audience and draw in-depth profiles of each consumer sub-group.
In this article, we'll take you through the elements of a segmentation dashboard using our demos (also found here and here), and why it can be a powerful tool for your business.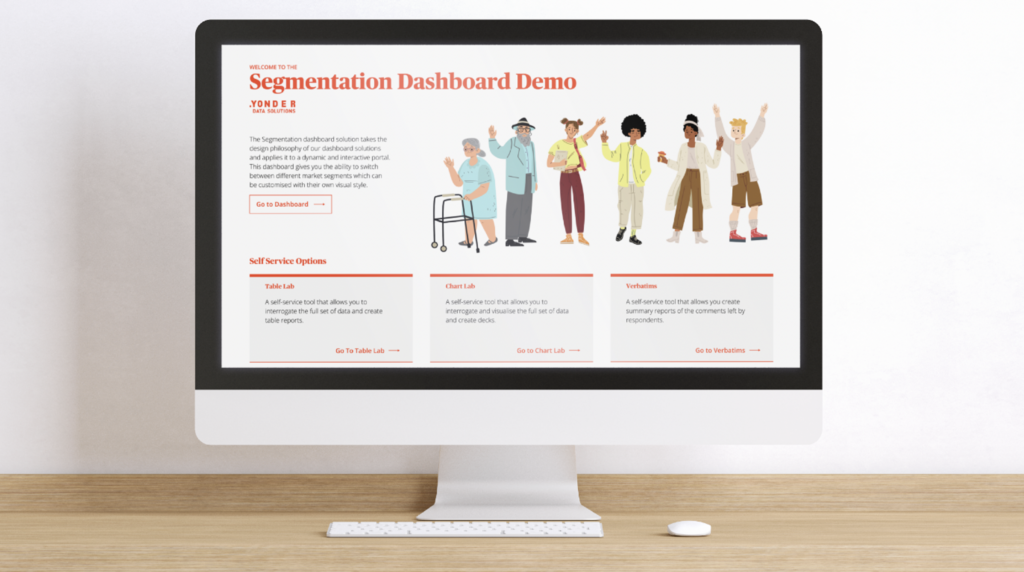 What is a Segmentation Study? 
A segmentation study involves collecting data from online surveys, focus groups, interviews and more to determine how your target audience can be split up into discrete sub-groups.  
Each sub-group will have values, opinions, habits, and behaviours that set it apart from others and form its unique identity. Examples include a shared interest in ethical products, being tech-savvy, or using public transport every day. 
Uncovering insights will help you fine-tune your marketing strategy and business model to speak to and serve your audience in a way that makes them feel seen and valued. Once you know who you are engaging, finding your biggest fans becomes that much easier.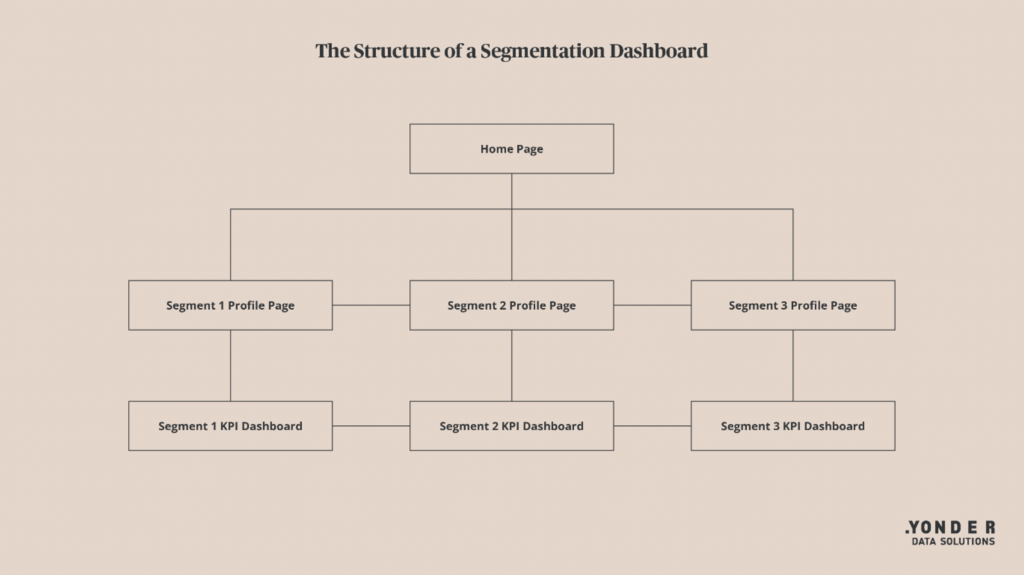 Developing a Segmentation Dashboard
Identifying market segments is only half the battle. The other half is fleshing out these segments by giving them personality and telling their story so you gain insights from them. This process involves:
Bringing these elements together creates a set of assets that accurately reflects the essence of each segment identified by your segmentation study. 
Segment naming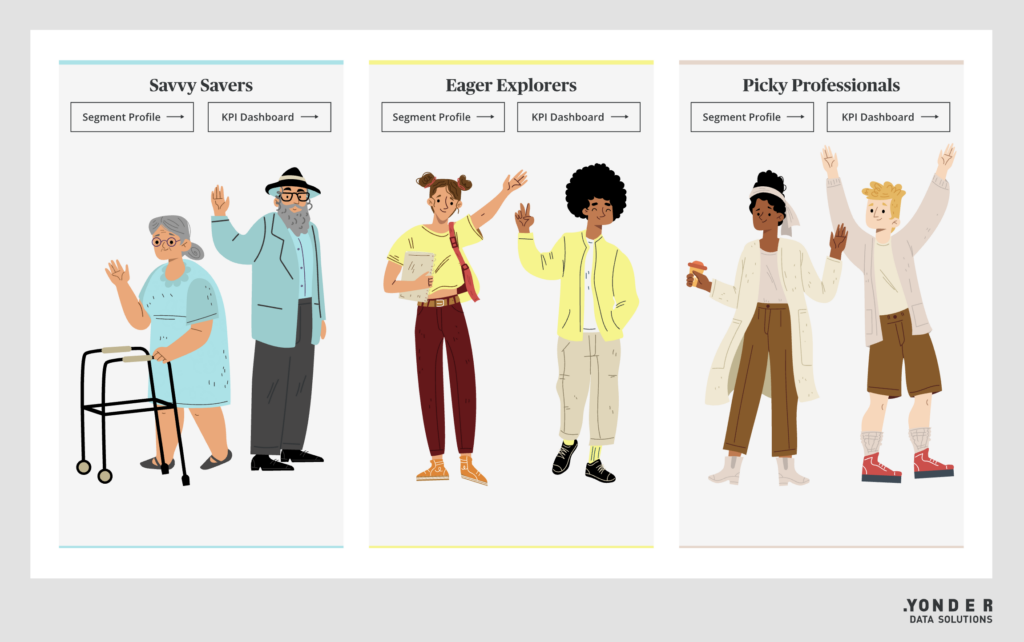 Visual design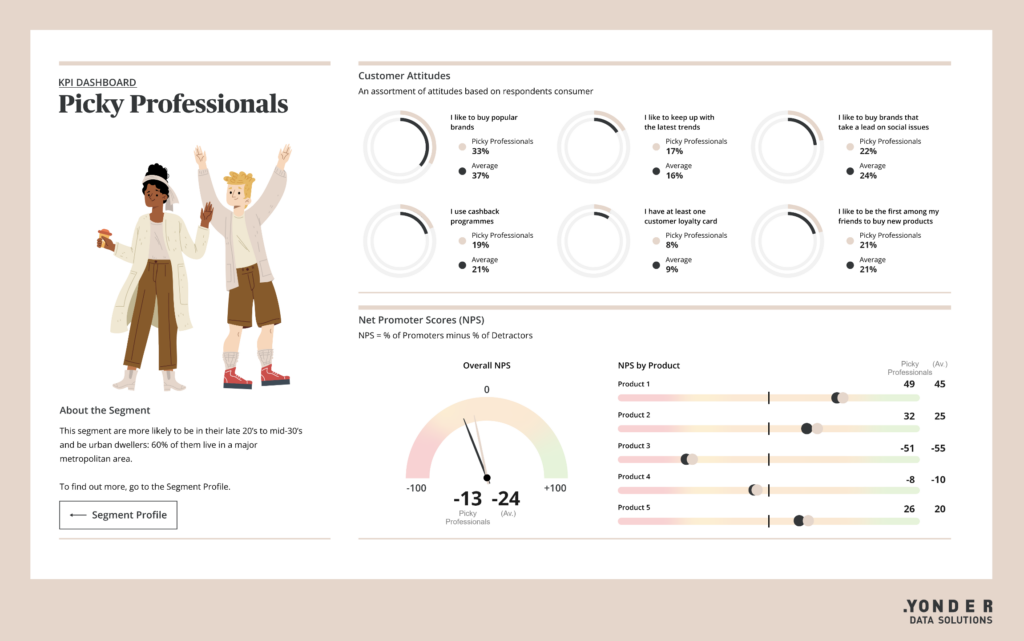 To create a more visually engaging experience, we can combine a range of multimedia elements including: 
Descriptive writing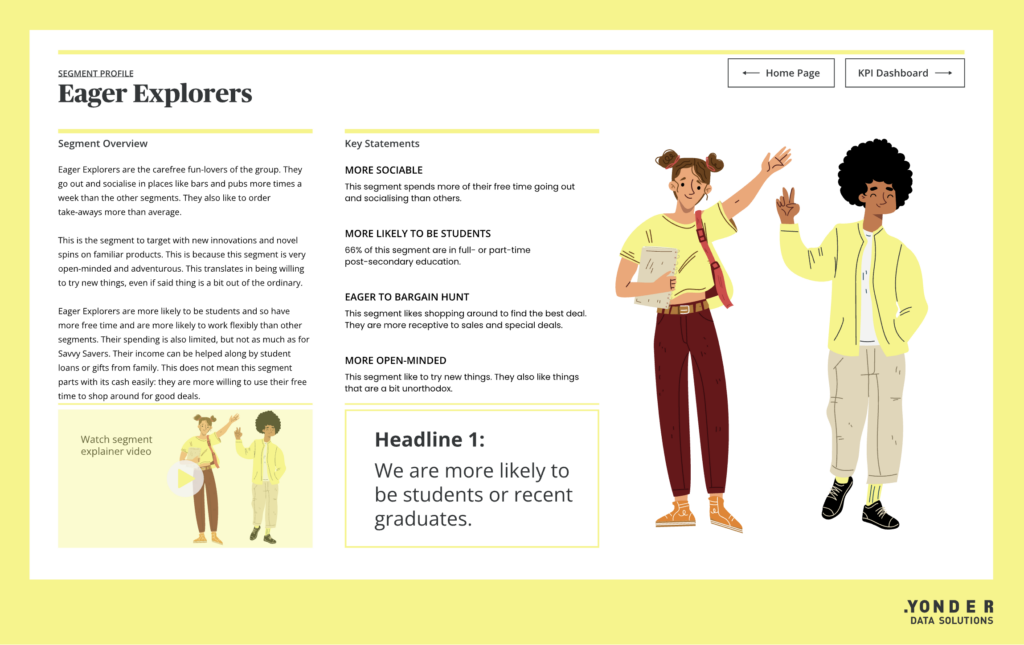 Data visualisation
From the profile page, you can then move on to the dashboard page where a wide range of interactive charts present your data in a logical and useful manner. Each data visualisation is designed so you can instantly spot standout bits of information and easily compare data sets for each segment.
Basic charts like bar charts and line graphs are effective ways to visualise patterns in your data. Other less common chart types include an image grid that can, for example, show recognition and loyalty for a brand when the user hovers over its logo. Another popular chart type is a custom choropleth map (heatmap) that shows intensity of responses from different regions.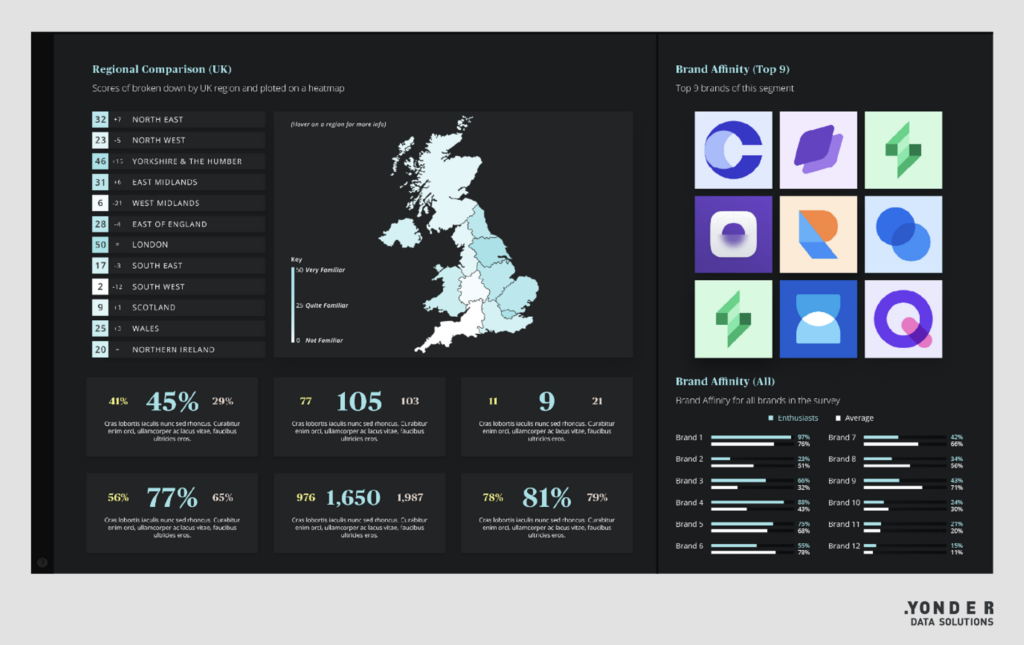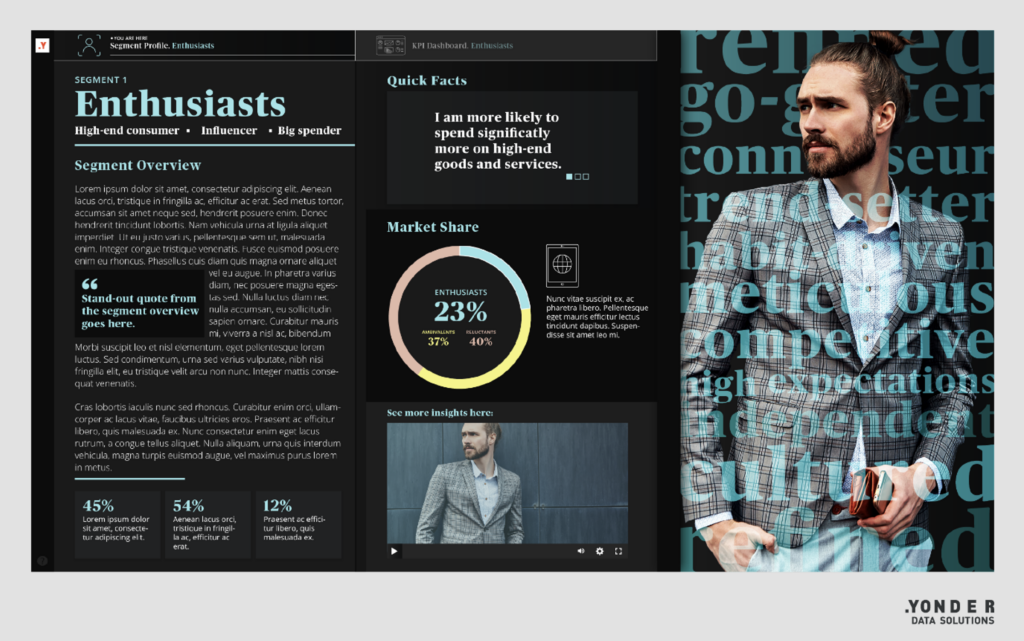 What a Segmentation Dashboard can do for your business
A segmentation dashboard is not just a one-off presentation but an everyday resource that allows you to gain valuable insight into the mindset of your consumers. It converts your research from anonymous numbers on a spreadsheet to an engaging representation of your customers as the real people they are. It informs stakeholders at all levels of your business and helps with decision making, problem solving, and fosters a greater people-centric culture – ensuring every move your business makes is in line with the needs of your audience and your biggest fans. If you take the time and care to understand and cater to the needs of your audience, you will be rewarded with loyal fans who appreciate you going the extra mile to understand them. 
Advantages of a segmentation dashboard include:
Visualising who your audience is
Having an on-hand reference of your audience's key attributes
Having a storytelling aid for presenting to stakeholders
Instant comparison of survey results across segments
The ability to update the dashboard with add-ons, additional survey data, and new segments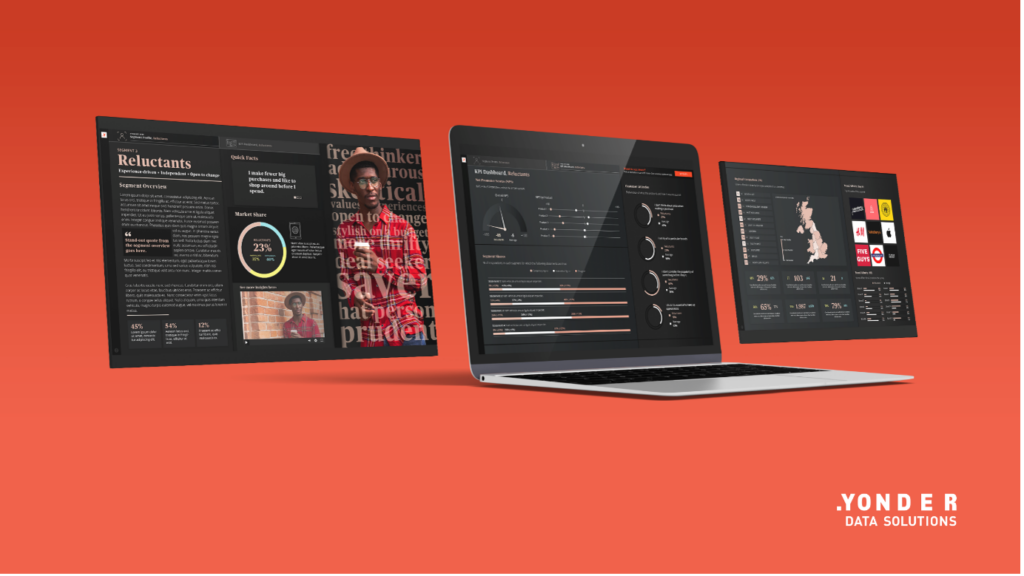 Segmentation dashboards from Yonder Data Solutions 
We combine our dashboard offerings with our high-quality fieldwork and data collection solutions to provide a seamless way to bring research results to life and share them across stakeholders.
Want to see more? Head over to our dashboard page where you can see more demos and download our dashboard catalogue. 
If you are interested in finding out how we can assist you with your dashboard requirements, please don't hesitate to get in touch!
YOU MAY ALSO BE INTERESTED IN